Back to ELC Home
Sixth Annual Colloquium on Environmental Scholarship
OCTOBER 3, 2015
Vermont Law School will host the Sixth Annual Colloquium on Environmental Scholarship on October 3, 2015. This event offers environmental law scholars the opportunity to present their works-in-progress, to get feedback from their colleagues, and to meet and interact with those who are also teaching and researching in areas related to environmental and natural resources law, or any related specialty areas. The Colloquium is directed by Vermont Law School professor Hillary Hoffmann.
Honorary Speaker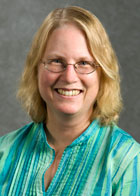 Holly Doremus
Vermont Law School is pleased to welcome Holly Doremus as the honorary speaker at the Colloquium this year. Holly Doremus is the James H. House and Hiram H. Hurd Professor of Environmental Regulation; Associate Dean, Faculty Development and Research; and Co-Director, Center for Law, Energy & the Environment, at Berkeley Law, University of California. Holly Doremus is a leading scholar and teacher in the areas of environmental law, natural resources law, and law and science.
Doremus brings a strong background in life sciences and a commitment to interdisciplinary teaching and scholarship to her work at Berkeley Law. She earned her PhD in Plant Physiology from Cornell University and was a post-doctoral associate at the University of Missouri before making the transition to law. In addition to her law school teaching experience, she has taught in the graduate ecology program at UC Davis, in the College of Natural Resources at UC Berkeley, and at the Bren School of Environmental Science and Management at UC Santa Barbara. She has been a principal investigator on two major NSF IGERT interdisciplinary training grants and a multidisciplinary grant dealing with hydropower relicensing in California. She has co-authored papers with economists and ecologists, and has been a member of two National Research Council review committees.
Doremus received her JD and Environmental Law Certificate from Berkeley Law, where she was an articles editor for the Ecology Law Quarterly and a member of the Order of the Coif honor society. She then clerked for Judge Diarmuid F. O'Scannlain of the U.S. Court of Appeals for the Ninth Circuit, practiced municipal and land use law with the firm of Eickelberg & Fewel in Corvallis, Ore., and taught at the University of Oregon and Oregon State University before beginning her law teaching career at UC Davis in 1995. She is a Member-Scholar of the Center for Progressive Reform and an elected member of the American Law Institute. She was honored as a UC Davis Chancellor's Fellow for 2001-2006.
Eight of Doremus's articles in the legal literature have been selected for reprinting in the Land Use and Environment Law Review, an annual compilation of the year's leading works. Her recent publications include Water War in the Klamath Basin: Macho Law, Combat Biology, and Dirty Politics (Island Press, 2008) (with A. Dan Tarlock); "Scientific and Political Integrity in Environmental Policy," Texas Law Review (2008); "Data Gaps in Natural Resource Management: Sniffing for Leaks Along the Information Pipeline," Indiana Law Journal (2008); and "Precaution, Science, and Learning While Doing in Natural Resource Management," Washington Law Review (2007).
2015 Schedule
The general overview of the Colloquium schedule includes: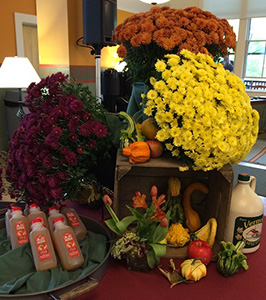 FRIDAY, OCTOBER 2ND
Friday morning/afternoon: Participants arrive.
Friday evening: Welcome Reception at Marriott Courtyard Hanover-Lebanon Hotel. Drinks and hors d'oeuvres provided. Welcome remarks by Melissa K. Scanlan, Vermont Law School Associate Dean for Environmental Programs and Associate Professor.
SATURDAY, OCTOBER 3RD
Saturday morning: Attendees depart from Lebanon via coach bus to Vermont Law School.
Saturday morning/afternoon: Colloquium begins. Paper presentations and discussion. Lunch will be provided.
Saturday evening: Reception and Dinner at Vermont Law School. Keynote address.
2014 Participants enjoy a gorgeous view from the hike up Mt. Tom, Marsh-Billings-Rockefeller National Historic Park
Colloquium adjourns. Participants are bussed back to Lebanon.
We welcome participants to consider spending the weekend in Vermont.
SUNDAY, OCTOBER 4TH
Sunday morning: Optional 1-2 hour hike, weather dependent. We expect this informal adventure to wrap up by lunch time in order to give participants time to travel home. Further details forthcoming.
Sunday afternoon: Departure. Safe travels!
Lodging and Transportation
Participants are responsible for their own lodging and transportation costs.
Transportation
For those who are unfamiliar with South Royalton's location, we are approximately 2.5 hours from Boston by car. The closest airports serviced by major airlines are Burlington, VT, Manchester, NH, and Boston Logan. There is a small local airport in Lebanon, NH with flights to and from the NYC area and Boston Logan. In addition, there is train service to White River Junction on Amtrak, as well as a luxury bus service from Boston provided by the Dartmouth Coach. Participants may travel from Burlington, VT to Lebanon, NH using Vermont Translines or Greyhound bus lines.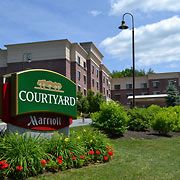 Lodgings
Participants are encouraged to stay at the Courtyard by Marriott to take advantage of the group discount to Colloquium participants. Friday evening's reception will also take place at this venue, and complementary shuttle service will be available to/from the Courtyard and Vermont Law School. The Courtyard must be booked before September 2, 2015 in order to receive the group rate. Please use this direct link to reserve rooms. The group name is "Vermont Law School Environmental Scholarship Colloquium."
For more information on the Colloquium, please contact Courtney Collins at ccollins@vermontlaw.edu or at (802) 831-1371.